Company Info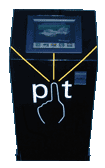 Public Interactive Terminals, or PIT Industries, is a division of New Wave Industries, Inc. This division specializes in the production, programming and configuration of advanced information terminals designed for electronic retailing and public information access. We offer a wide range of promotional, merchandising, advertising, and informational displays as well as sophisticated transaction terminals. The robust yet slim line portable terminals provide multimedia touch screen kiosks to put information at the fingertips of any customer or client. This exciting, interactive communications mechanism combines computer graphics, animation, motion video, high-resolution imaging, and stereo sound that will impress and appeal to any interactive user. Not only does PIT Industries integrate computer systems, high-resolution, touch screen monitors, and stereo sound, it also remains straightforward and trouble-free to operate. Many options, including card readers, bill and smart-card accepters, EFT pin pads, printers, bar code readers and modems, are available to expand the services PIT terminals can provide your customers.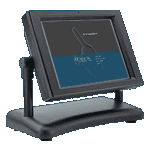 PIT Industries produces the kiosk encasement, develops specified software and creates all of the graphics needed. Your kiosk will be suited to meet your company's needs. No matter what the use of your kiosk, PIT Industries is able to provide everything from a stylish looking kiosk to the custom software development.
Our innovative, visionary staff specializes in providing your business with an informative kiosk to assist and entertain your customers. Our team is comprised of certified Web Masters, computer programmers, and graphic designers. Our experienced staff is eager to consult with your management team to provide your company with a customized kiosk that fits your company's needs. We can help place your business on the cutting edge, giving you the opportunity to elevate your business to new heights in the world of customer satisfaction, service, and reliability.