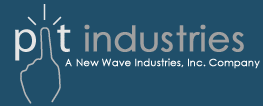 Pit Technology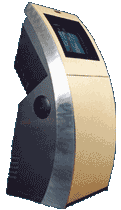 Pit Industries uses the latest technology to create elegant touch screen kiosks of robust slim line construction designed for information and transaction based applications. Pit Industries kiosk systems are ideal for a wide range of promotional, merchandising, advertising and information displays as well as sophisticated transaction terminals. Our product range includes a vast variety of standard kiosks that can be modified to suit a client's specific requirements.
All our products incorporate a modular style construction to improve in-field support and installation. Major modules can be exchanged on site within minutes. This has resulted in a better than 99% uptime in our large network installations.
For clients with particular specialist requirements we can either modify existing products or design from the ground up. Our engineering team has substantial experience in the development of information and communications technology products that are designed to meet specific project requirements.
Options available throughout our kiosk range include card readers, A4 and receipt printers, keyboards, scratchpads, illuminated and static signage, flat screen technology and a kiosk management module that monitors the status of your kiosk network.
Our kiosks are designed to be eye-catching, robust and simple to operate.