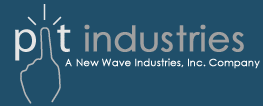 Products & Service
PACKAGES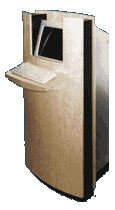 We have compiled several different kiosk packages to suit your needs. Every kiosk is built from the best computer part available .
Hardware specs:
Credit Card reader
ID card reader
Cash collector
KIOSK ENCLOSURES
We have designed several stylish kiosk enclosures. They are available in the following colors and materials:
Size specs
Colors
Materials
Design
Hardware
Monitors
Computer
Speakers
SOFTWARE
Our qualified software engineers will program personalized software for your business or entertainment needs. We are capable of programming kiosks that are able to give you directions, answer questions, perform searches within databases, as well as any specific feature your company needs.
INTERNET CONNECTION
Every kiosk has an optional Internet connection port. PIT Industries is able to provide you with the actual Internet connection to your kiosks) and installation (if needed). We also supply an in-house ISP for even more convenience.
PAYMENT
If you would prefer your kiosk to accept payment of some sort every kiosk has an optional credit card/ID reader and/or cash acceptor.
Are you able to build into kiosk, the card acceptor and cash acceptor?
Credit Cards
Cash
ID card reader